Member Services
Reorder Checks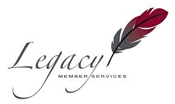 Click here to enter the secure check reorder form.

Trouble loading the application?
If you are unable to use the links on this page successfully, it may be because you are using a pop-up blocker that is blocking the application. You can correct this by allowing pop-ups on this page or by adding your financial institution's web address to your pop-up blocker's list of allowed sites. Be advised that you may have more than one pop-up blocker program enabled, particularly if you have installed additional toolbars to your browser.
We have invested in VeriSign's secure server digital certificate to protect your data. Through the use of Secure Socket Layer (SSL) technology, the standard for secure communications on the Web, your data is being sent to a secure database and is encrypted to protect your privacy.

Privacy and Security
Highway Alliance Credit Union takes your privacy and security very seriously and you should as well. Below is a list of things to consider regarding your privacy, identity, and safety while conducting personal and financial business online.
Loan Application
We offer a variety of loans and payment options to our valued memebers. It has never been easier to secure the financing for the things you want or need at a rate you can afford. We're here to help!
Not a member yet? Click here to start enjoying the many exclusive benefits of being a Highway Alliance Credit Union member!
Member Login
---
Quick Clicks :
Downloads
Member Savings!
See how your credit union can save you money on your Sprint phone bill!!
---



Visit the CO-OP website to see all the ATM's you will be able to use for free with your Mastercard® Debit Card!

---

Lost or Stolen Debit Card?
Call
800-528-2273
---