Services
The Highway Alliance Credit Union works hard to make sure our transactions are as convenient as possible for you. Our services provide the following:
Direct Deposit
Direct deposit allows everyone to have their entire payroll check, retirement check, Social Security or other government check deposited directly into the credit union so that they can start earning dividends as soon as possible. Cafeteria Plan reimbursements can also be conveniently deposited into your savings account. Give us a call and we will help you take care of the details.
Debit Card / ATM Card
We will be starting a card program in April of 2007.. Our objective is to provide share draft members easy access to funds using the debit card as a check or as an ATM card and to give the members a wider acceptance from merchants.
Member must have a Highway Alliance Credit Union share draft account.
Members must be at least 18 years of age to qualify for a debit card. An ATM card may be provided to a member under the age of 18 but must have a parent of legal guardian sign as joint on the account.
Member must be in good standing with the Credit Union.
A member may have no more than 12 NSF's during a 6 month time period to qualify for the Debit/ATM card.
Member will be assigned a PIN.
Members must have one of two types of share draft protection.
Members are expected to maintain an accurate record of their transactions and to reconcile their statements in a timely manner, reporting any discrepancies. Cards are subject to be terminated at any time if abused.
Audio Voice Response Unit
Thanks to our new Audio Voice Response Unit, you can have 24 hour access to all of your account and loan balances toll free! You can find out what your current savings balance is and even request a share withdrawal to be issued. You can transfer money from your savings to your checking and also transfer loan payments. You can listen to see what checks have cleared on your checking account, see what deposits have been posted or check loan balances and loan payoff amounts. The toll free number is 1-866-751-7706.
When you call the Audio Response number, a recorded voice will answer and give you clear instructions in response to your simple, push-button entries.
Make balance inquiries.
Make check withdrawals.
Find out which checks have cleared.
Transfer money between accounts.
Get dividend information.
And much more!
Wire Transfer
The credit union can help you wire funds to or receive funds from other financial institutions.
The following is information you will need to wire funds to another financial institution:
Your name, address, home phone number, account number and dollar amount of wire.
Name of financial institution the wire is going to, address and routing number of that institution.
If there is a correspondent bank you will need that information - name, address, ABA number.
Name on the account wire going to, account number, and address.
A $10.00 charge will be applied to any funds wired to another financial institution.
Cashier's Checks
The credit union will make cashier's checks available to its members. Cashier's checks are acceptable as cash and considered to be "guaranteed funds." Terms and Conditions - the credit union will issue cashier's checks on its corporate account with Central Bank.
Electronic Statements
The credit union can now send your statements to you electronically. You can receive your statement at home or work much faster than our regular statement mailings. Just e-mail the credit union and we can get your account set up.
Payroll Deduction
You choose the amount you want deducted from your paycheck and we will automatically deposit it into the accounts(s) of your choice. It's one of the easiest ways to save or make loan payments.
Check-Cashing Priviledges
No fees, no hassles for the simple priviledge of cashing a check.
Automatic Payments
Make your monthly bill payments automatically through your credit union, using your checking or savings account.
Mortgage Solutions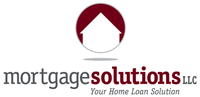 You see the perfect house, but can you afford it? Consider this: a lender will generally not want to take out a loan that will overwhelm you financially, a financial commitment that would make it difficult for you to repay everyone you owe (utility company, auto loan lender, credit card, etc.). You wouldn't want that either, right? So how do you know what you can afford?
In most cases, your monthly housing expense (including taxes and insurance) should not exceed about 28 percent of your gross monthly income.  Also, your proposed monthly housing expense and total monthly debt combined should not exceed about 36 percent of your gross monthly income. Many lenders use this as an underwriting guideline.  An exception to this guideline may occur if you have compensating factors, such as a larger down payment or a credit worthy co-signer.
Ready to jump into the home-buying market? Talk to your credit union representative today!
Member Login
---
Quick Clicks :
Downloads
Member Savings!
See how your credit union can save you money on your Sprint phone bill!!
---



Visit the CO-OP website to see all the ATM's you will be able to use for free with your Mastercard® Debit Card!

---

Lost or Stolen Debit Card?
Call
800-528-2273
---